Unrivaled. Unprecedented. Professional artistry.
Please notice that this web portfolio is undergoing updates. Please return to the HOME page for full and complete navigation of this site. Last pdated 12/07/2014
Extreme Original Designs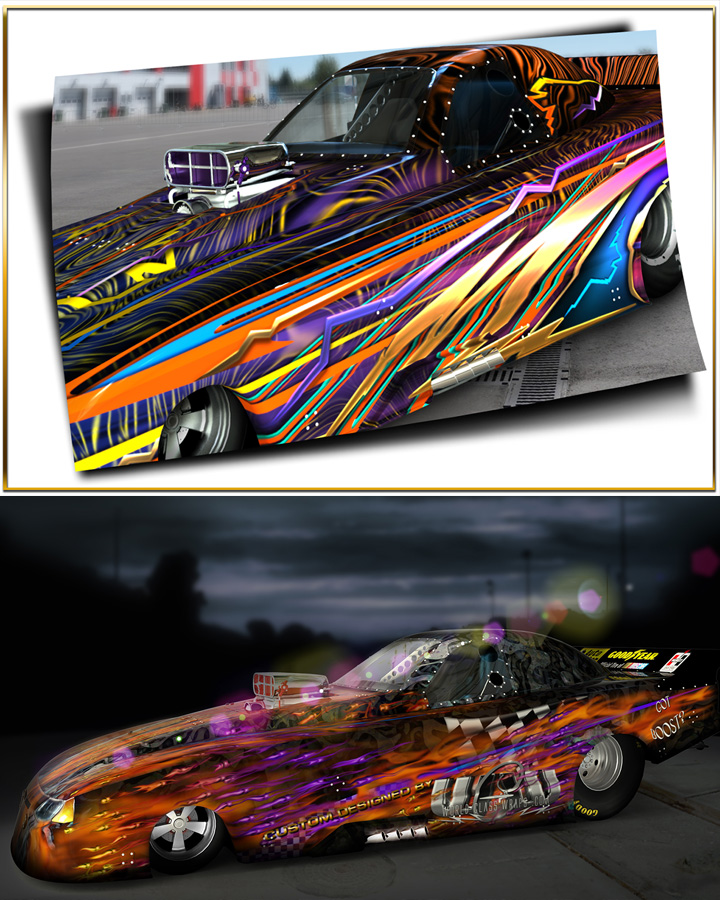 When you have a large investment into your project and image is a part of it, you'll want to work with a seasoned, experienced professional who understands exactly what you are striving to achieve, without compromise.
Be it an alcohol burning dragster, funny car, street rod or other, the level of design work produced by the artist is in a league of it's own, just as you are.
Now a veteran of the air brush, all previous years of experience in masking, paint and pinstripe has naturally evolved, thus setting a new level of achievement in respect of digital arts in the power sports arena. This translates into the ability to render an exclusive mural for your machine in a fraction of time.
Razor Sharp Imaging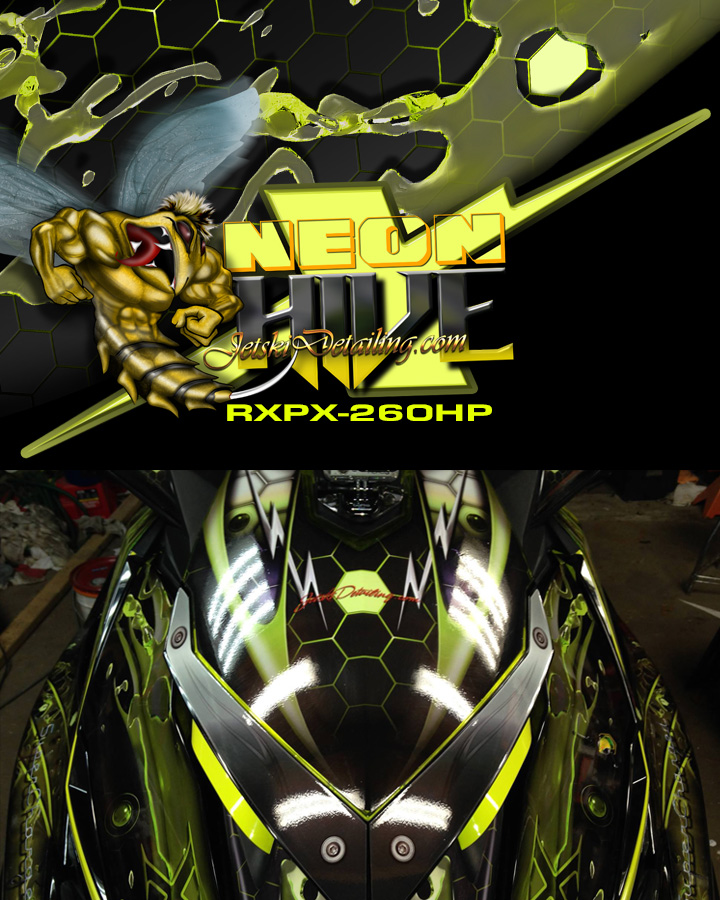 Jet skiing and doing art are both long time passions, and where I got my start. Inasmuch, my portfolio of hand acquired templates has also grown exponentially over time.
I never seem to run out of ideas, and have built an endless accumulation of proprietary custom elements and patterns to work from.
That said, if you see something here in this digital presentation, and it's not showing as available for your particular model, trust it can be made up for you!
Detailing with Realism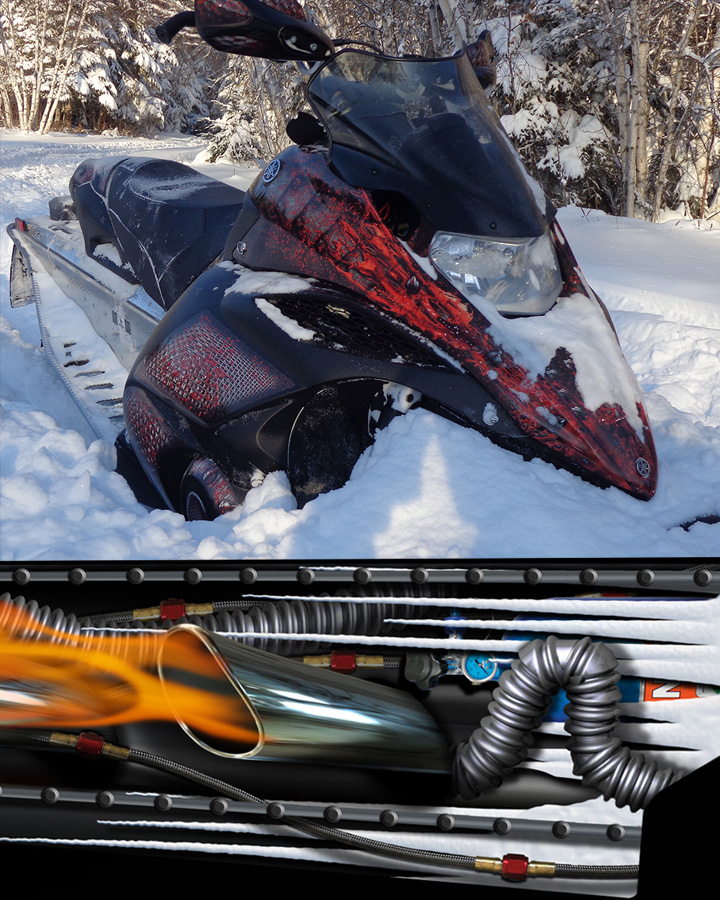 Nothing is more breathtaking, than when one combines illusion with the details of real life. If it's a part, piece, motion, accent, or texture, I always dedicate the time it takes to get the right look and feel.
But there's more to it if you take into consideration: physics, lighting, angles, organics and complex geometry, to mention a few. Luckily for me, I also have a background in sculpture and mold making which lets me see things from various perspectives. That means, your in for some great surprises when I design a new graphics package.
If you question whether it can be done, I assure you, it can.