\
Custom high resolution graphics kits form fitted to the CAN-AM Spyder. See another design in the website you would like for this package? Just contact me to discuss options.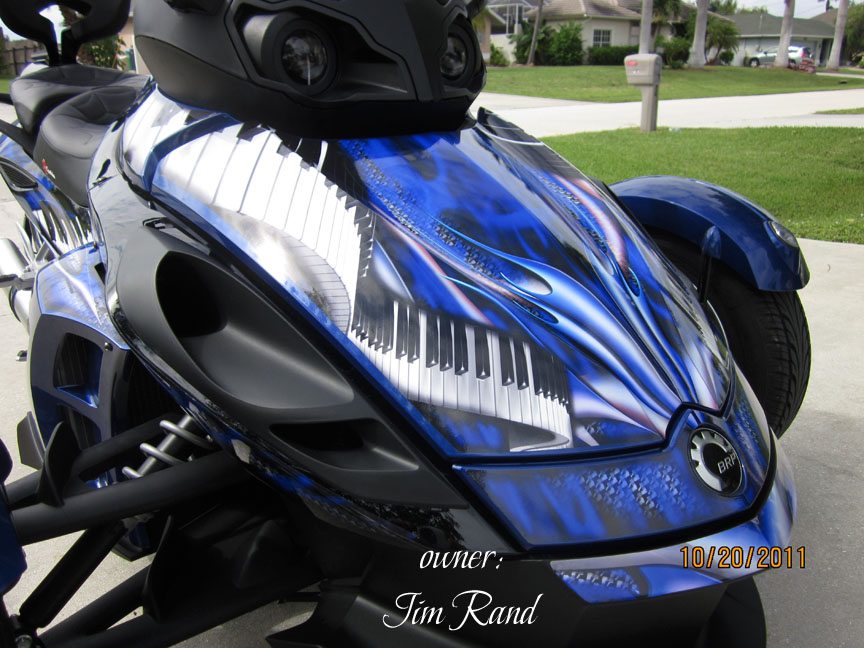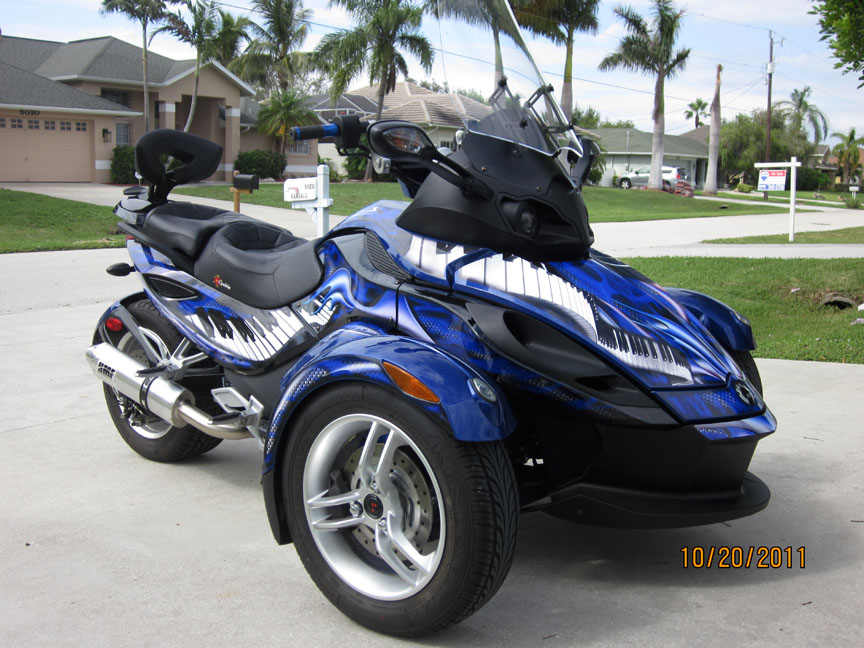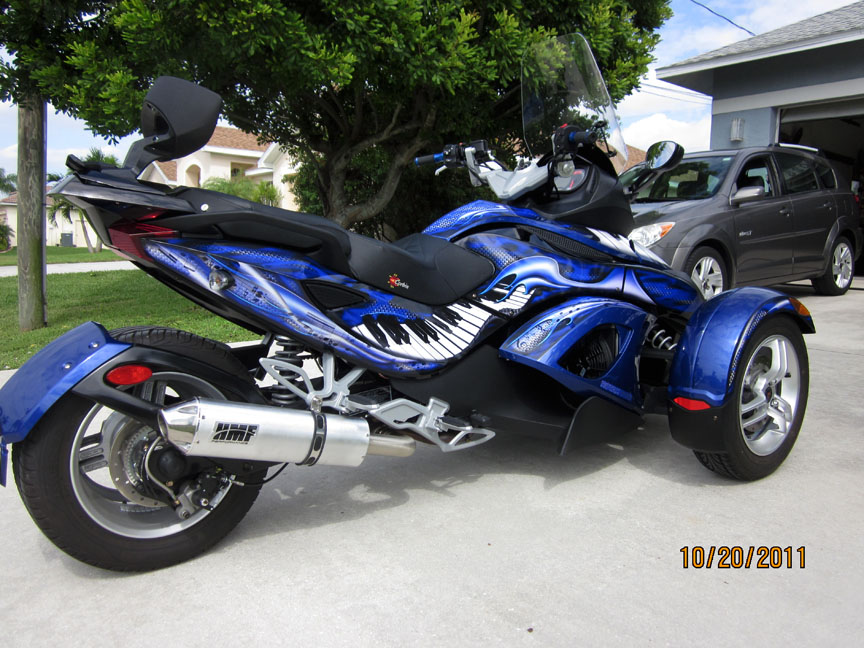 This was the first application on a Spyder. I ran out of time on Friday July 31st as the dealership was closing, so still need to install just a few of the graphics on the other side of this model. This will take place by about Tuesday next week. Estimated time to install this kit perfectly is around 3 hrs. I will try to document the entire procedure at some point and add the video tutorial into the Tips & Tricks page.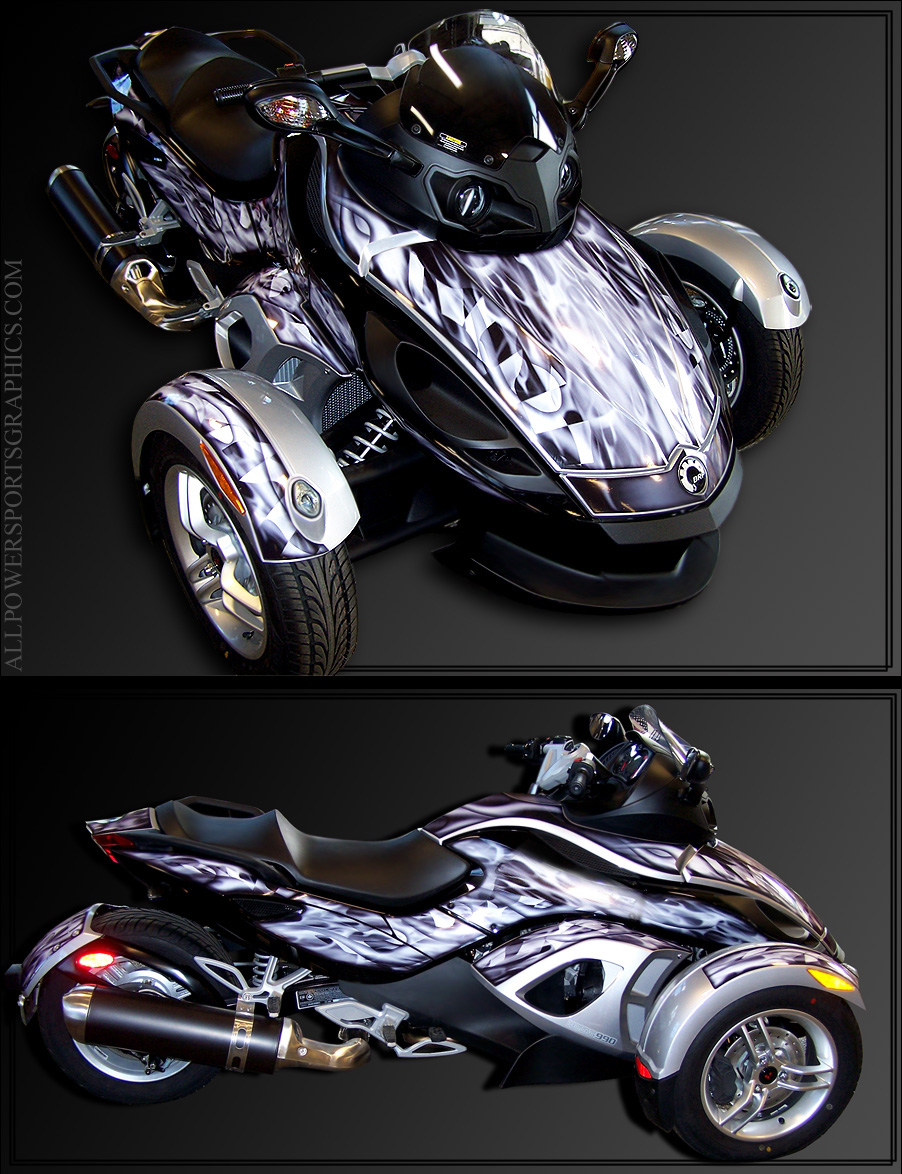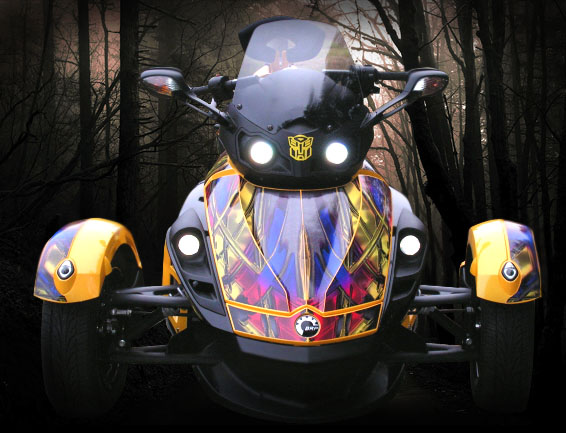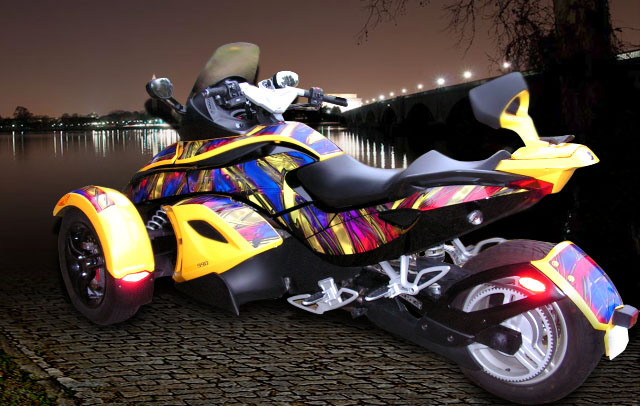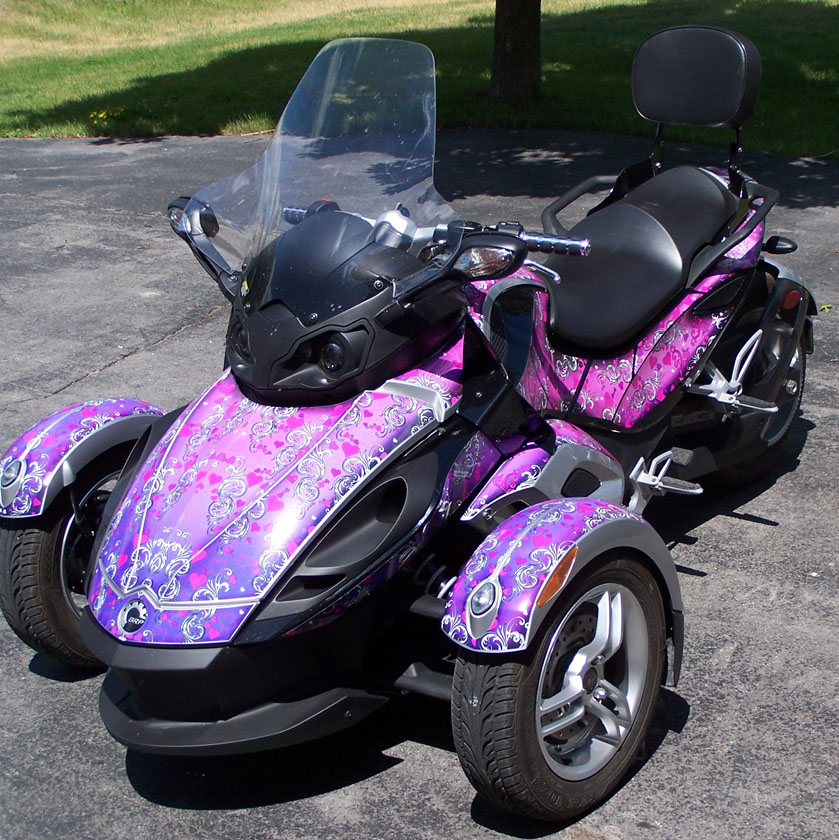 \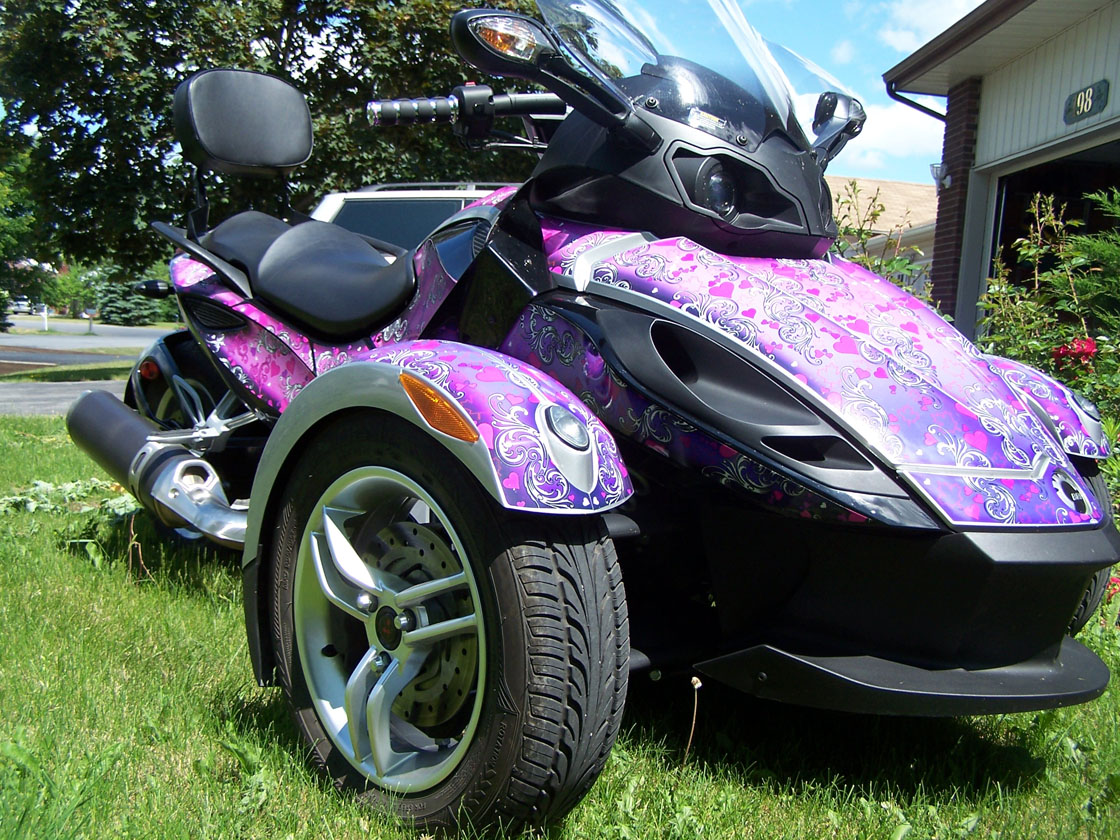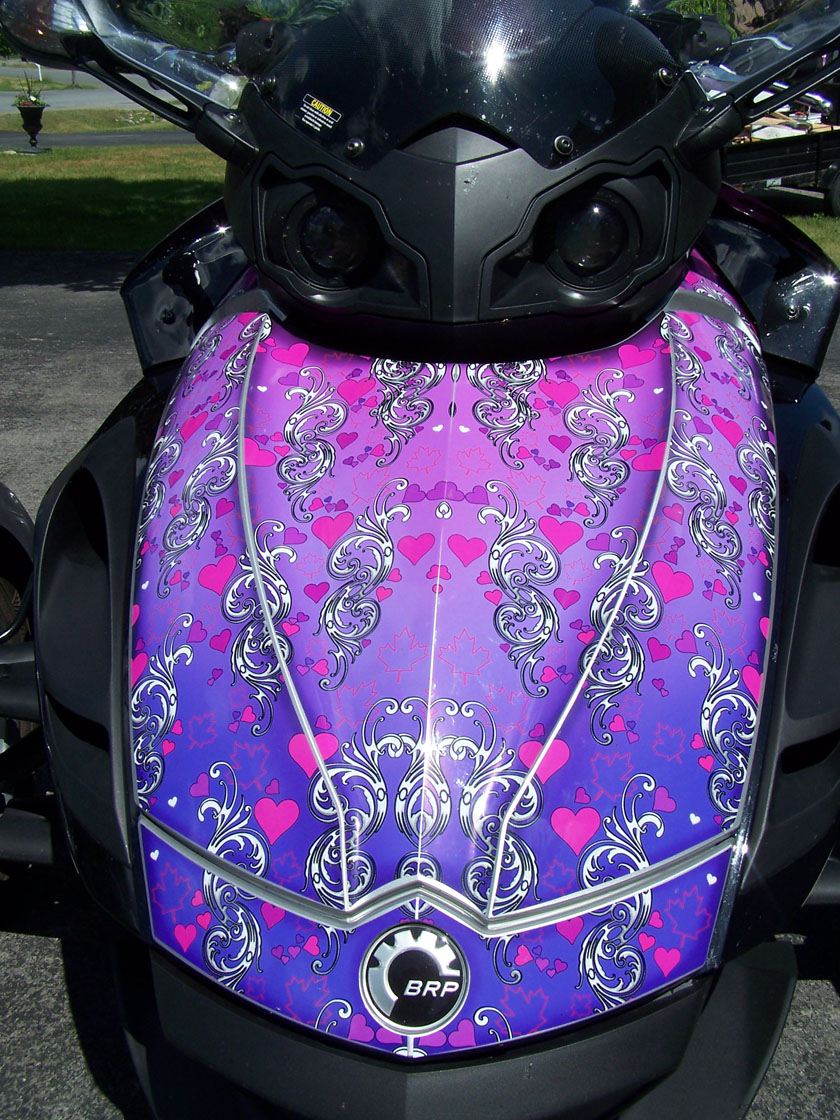 Use these color coded letters when referencing panels.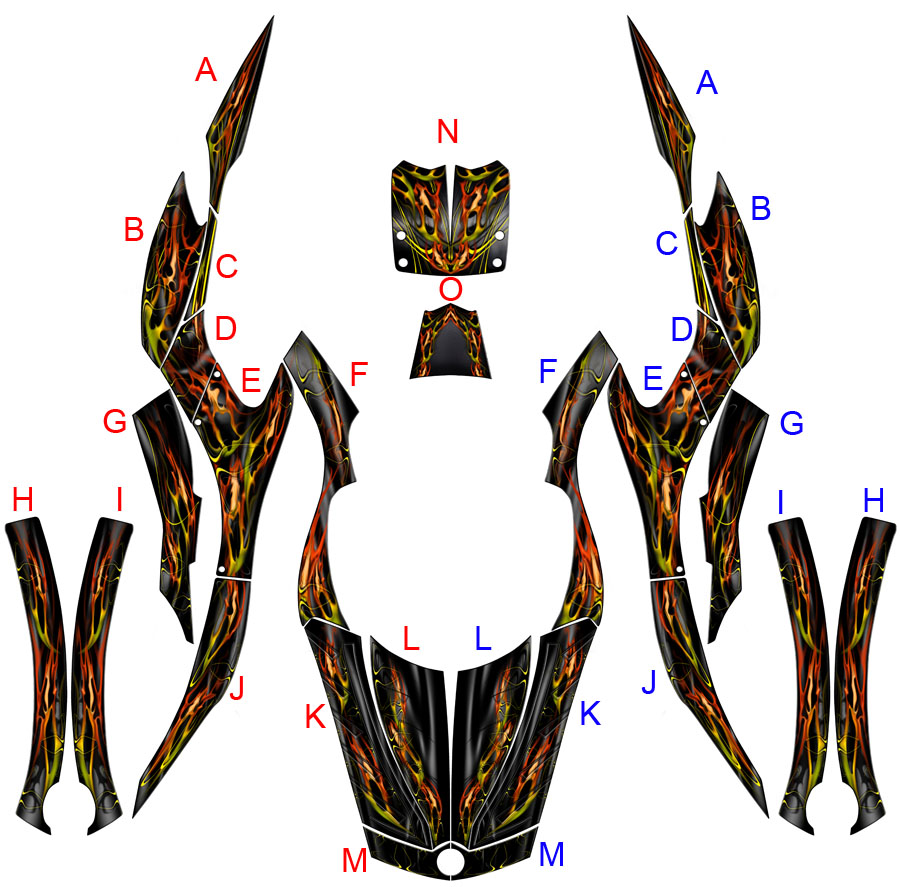 Use these reference numbers when ordering custom extras.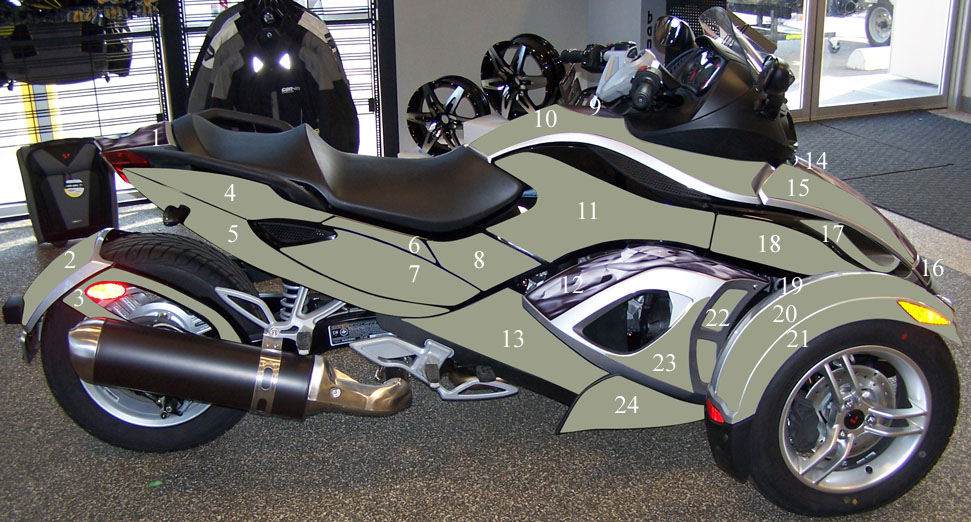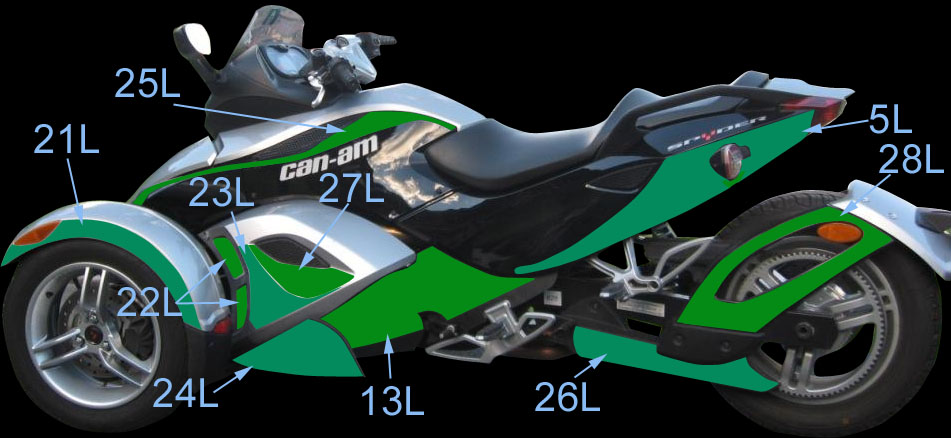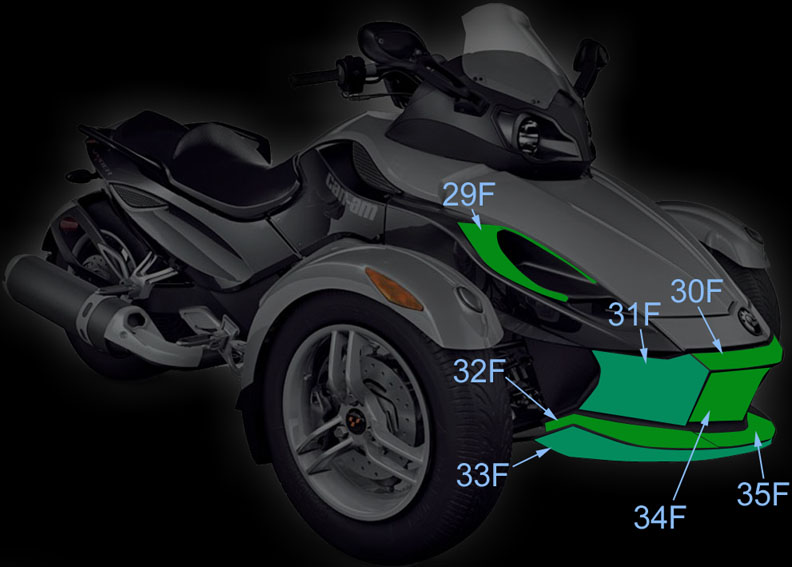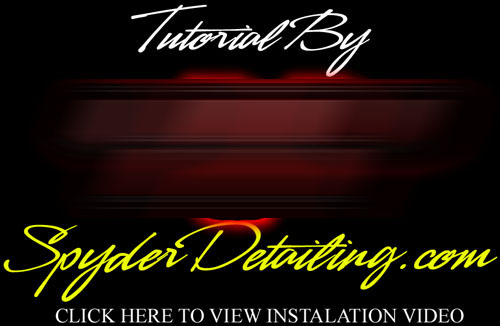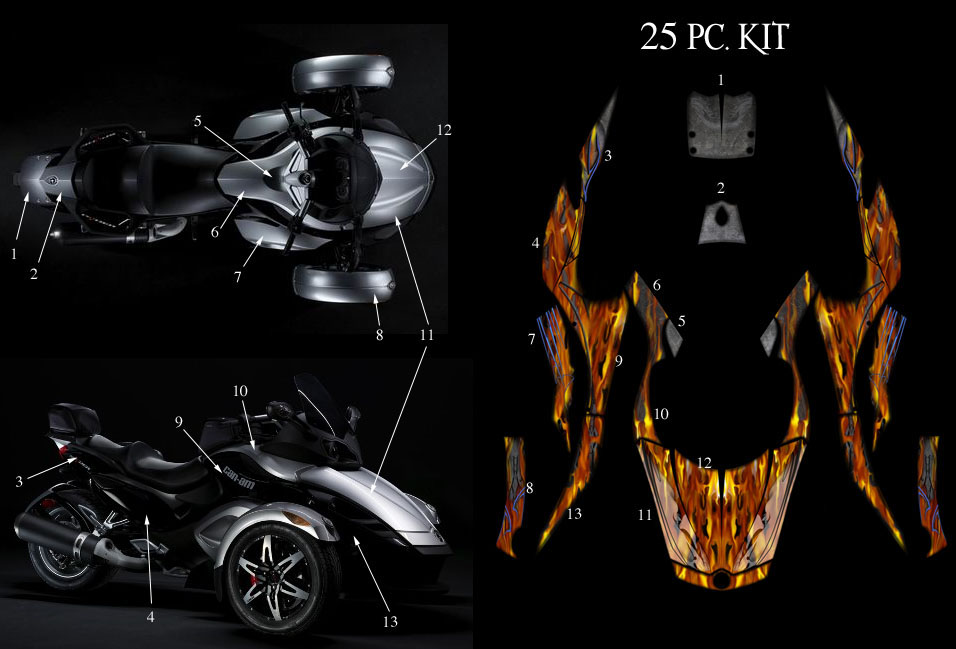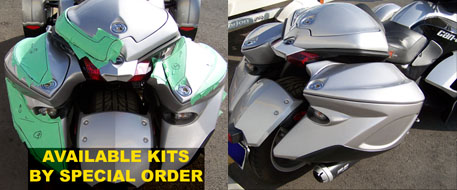 Click through the images below for more views and options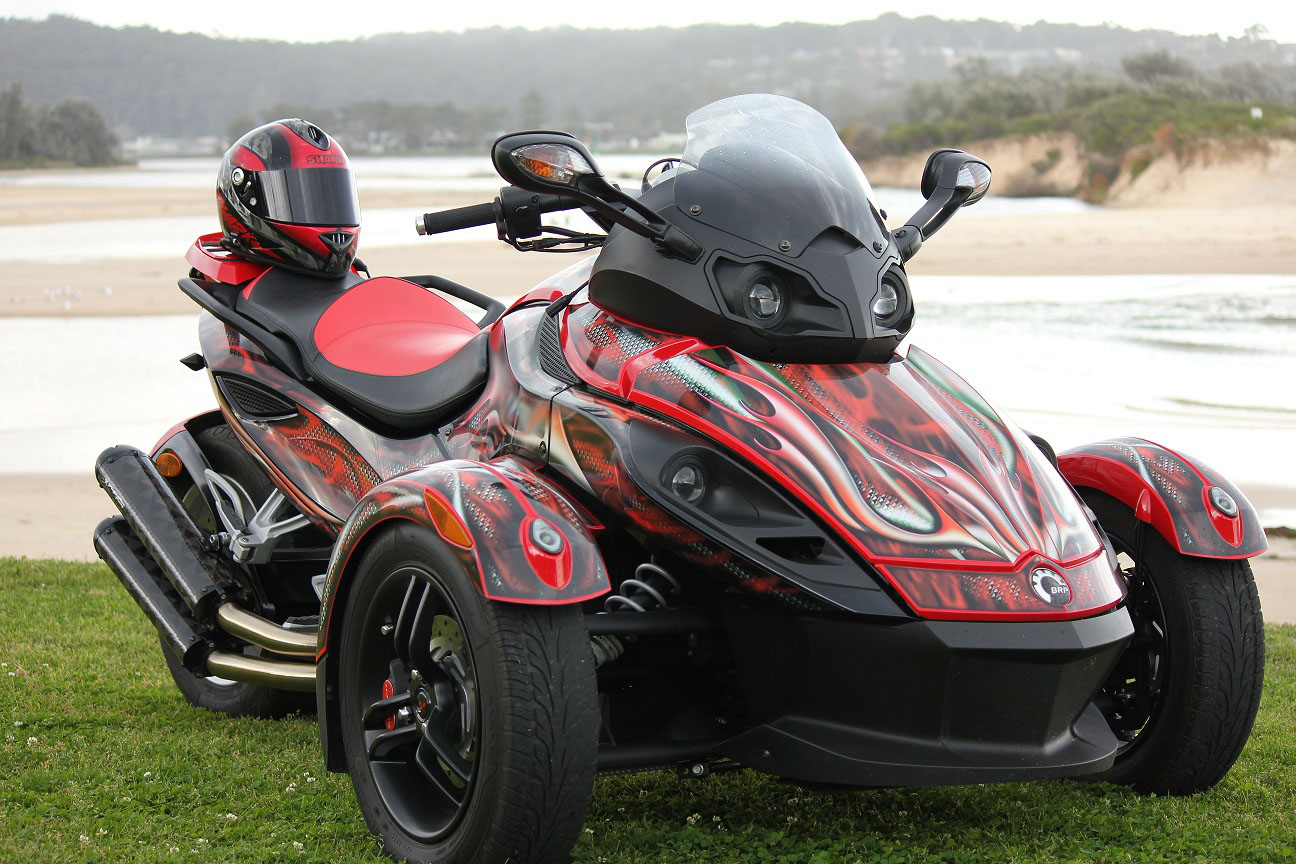 These latest kits are yet to be coded for ordering. Click on images to open in new page.